Last Updated on January 11, 2023
Installing drywall doesn't have to be a hassle. With the help of a drywall screw setter, you can easily reduce your risk of screws stripping out.
Drywall screw setters offer the superior advantage of enhanced strength and stability, plus faster installation times. They also make tasks safer, a particularly essential feature when working with thicker materials like plywood or gypsum board.
The best drywall setter should come with the perfect combination of features. Which are adjustable depth settings, and a reverse function for changing drywall screw bits quickly and conveniently.
Also, automatic clutch release to prevent over-tightening when boring through tough materials and magnetic tips that keep your drywall screws secure. It should also be lightweight and durable.
With these features in mind, let's take a closer look at some of the greatest drywall screw setters on the market today and why they are so popular with professional contractors.
Best Drywall Screw Setter: 3 Special Recommendations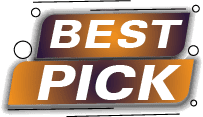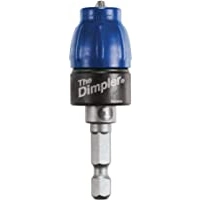 Bosch Drywall Dimpler Screw Setter
Reversible, durable dimpler with a good depth control
● Size: One Size
● Number Of Pieces: 1
● Color: Gray
● Magnetic: No
● Automatic clutch release
● Preset to drive screws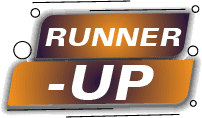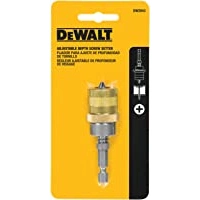 Dewalt Drywall Screw Setter
An adjustable drywall screw depth setter that's compact and durable
● Size: One Size
● Number Of Pieces: 1
● Color: Multi
● Magnetic: No
● Hex Shank Type
● Lightweight
Top Drywall Screw Setters: 5 Detailed Reviews
Before selecting a drywall screw setter, make sure to investigate the product description and read reviews. This is vital information that will help you decide which option best suits your needs.
The product description will give you an overview of the features and benefits of the setter, such as any ergonomic design features or particular materials used for maximum durability.
It will also typically include information about compatibility with other tools and accessories.
Reviews provide a useful way to understand how others have found using a product, and can offer plenty of valuable insights.
Such as whether it is easy or difficult to use, its performance levels, and whether there have been any issues reported with the product. Check out our top 5 drywall screw setter reviews below.
1. Bosch Drywall Dimpler Screw Setter
Get your drywall job done in a jiffy with the Bosch drywall screw setter. This powerful and long-lasting tool makes installing sheetrock effortless, driving set screws flawlessly to their proper depth without any manual adjustments.
Reasons That May Attract You:
Eliminates Drywall Tear-Out:
The Bosch drywall dimpler screw setter has a unique design that allows it to drive screws into the wallboard without any tear-out or damage to the drywall surface.
This eliminates the time and effort usually required when manually adjusting the depth of each screw. The dimpler also delivers consistent results each time, ensuring a professional finish with minimal effort.
Drives Screws to Perfect Depth:
It has a good depth setting that ensures each screw is driven to the correct level every time. This eliminates guesswork and reduces installation time, as you do not have to manually adjust each screw for optimal results.
Automatic Clutch Release:
With its automatic clutch release feature, the Bosch Drywall Dimpler bit prevents overdriving in drywall applications which can lead to accidents.
This feature provides an extra layer of safety during operation by disengaging when it detects too much pressure being applied, thus protecting both the user and the wall surface from harm.
Reversible Design:
It has a reversible design that allows it to be used in either forward or reverse mode, depending on user preference.
This makes it more versatile than other models on the market as it can be used for both removal and insertion of screws depending on the job at hand.
Very Durable:
It is made from high-quality materials that are built to last in even the toughest professional environments. Its rugged construction ensures reliability even under heavy usage.
Pros:
Prevents drywall tear-out
Drives screws to the correct depth every time
Automatic clutch release prevents overdriving screws
Reversible design for forward or reverse mode
Durable and rugged construction
Cons:
Over time, your tools may become less efficient
---
2. Dewalt Drywall Screw Setter
The Dewalt screw setter is the optimal tool for any drywall job that requires pinpoint, accurate screw placement.
Its clever design gives you a secure and steady grip, while its adjustable depth setting gives you total control to customize your installation as needed.
Sale
Reasons That May Attract You:
Preventing Overdriving:
This drywall screw setter is designed with a depth adjustment feature that helps keep screws from overdriving.
Keeping Screws Straight: 
The Dewalt screw setter's design ensures that screws are kept straight while driving in for fast and even installation.
Compact Design:
Its compact size makes it easy to store in any workspace or home environment without taking up too much space.
Its lightweight design allows users to easily maneuver it around different work surfaces without difficulty, allowing them to finish their projects quickly and efficiently.
Durable Construction:
One of the best things about this product is its durability. It's made from sturdy materials so that it can handle heavy use daily without any issues arising.
Pros:
Fast and even installation starts with straight screws
Prevent overdriving screws and damaging drywall
The depth adjustment feature lets users customize their projects
Easily fits in any workspace or home without taking up too much room
It's lightweight, so it's easy to maneuver around different surfaces
Cons:
After a couple of screws, it may slip, but you can tighten it with pliers and a wrench
---
3. Mars-Tool Adjustable Clutch Drywall Screw Depth Setter
The Mars-Tool drywall screw depth setter is the ultimate sidekick for any DIY or professional contractor.
With this handy tool, you can effortlessly customize how deep your screws go with just a few adjustments.
Reasons That May Attract You:
Adjustable Clutch:
The adjustable clutch of this drywall screw setter gives users ultimate control over how deep a screw goes into the wall.
Easy Depth Adjustment:
This tool allows users to quickly and accurately adjust the depth of their screws with just one simple dial turn.
Chuck Holds a Bit Tightly:
The chuck on this tool securely holds bits, so they don't slip out during use, and it also keeps them firmly in place while adjusting depth levels.
This prevents any potential slipping or misalignment that could occur when using other types of tools without a secure grip on the bit itself.
Durable Construction:
In addition to its other features, one thing that sets the Mars-Tool screw depth setter apart is its durable construction, which ensures high performance even after extended use in demanding environments.
Easily Replaceable Bit:
Another great benefit of this drywall screw depth setter is that its bits are easily replaceable due to their universal design; simply remove old bits when they become worn down and insert new ones without any hassle whatsoever.
Pros:
Quickly and easily converts any electric drill into a powerful screw gun 
Depth adjustment makes it easy to countersink screws precisely into panels 
Dual-threaded aluminum collars make depth adjustment easy and precise
Magnetized bits for easy use
Prevents wobbling of screwdriver bit
Easily replaceable bit
Durable construction
Cons:
There's a chance the bit will get stuck on screws in some cases
---
4. Century Drill & Tool Drywall Power Screw Setter
Make drywall installation a breeze with the Century Drill & Tool drywall screw setter. This handy tool lets you insert screws quickly, easily and flush, so you can get your job done faster.
Sale
Reasons That May Attract You:
Save Time on Drywall Installation:
With this drywall power screw setter, users can save considerable amounts of time when installing drywall.
Drive Screws Quickly and Easily:
This screw setter simplifies the process of driving screws into drywall, making it faster and easier than ever before.
Its ergonomic design allows you to use both hands while driving screws, thus allowing faster and more accurate results with minimal user effort. This allows even novice users to achieve professional-level results quickly and easily.
Countersink Screws Flush with Surface:
In order to have a well-finished product, all screws must be countersunk flush with the surface of the material being installed.
Using this drywall power screw setter makes this process a lot easier because its unique design ensures that screws are always inserted flush with the surface.
Straight Flute Type Allows for Smooth Screw Driving:
One of the main advantages of using this tool is its straight flute type design which makes it possible for users to drive even small screws effortlessly without breaking them in the process.
This feature is especially beneficial when working on multiple projects where accuracy and precision are required in order to achieve professional-level results every single time.
Pros:
Saves time and energy with every screw driven
Fasten screws quickly and easily
Countersink screws flush with the surface
Screw driving is smooth with straight flutes
Precision construction ensures accuracy
Cons:
When you use it for a long time, it might strip out
After prolonged use, the bit might dull
---
5. Baker and Bolt Magnetic Drywall Screw Setter
Don't let drywall installation slow you down any longer. Baker and Bolt's screw setter allows for effortless, accurate placement of screws into your wall without spending time measuring and marking. Make quick work out of tedious tasks with this incredibly convenient tool.
Reasons That May Attract You:
Useful for Power Drivers:
This drywall screw setter is highly compatible with power drivers due to its 1/4″ hex shank design. The hex shank easily fits into most power tools, making it quick and easy to use for fastening screws into drywall.
They're also compact, so you can use them in tight spaces that regular drill bits can't, so you can get the job done faster.
Magnetic Tip Holds Bits:
The Baker and Bolt drywall screw setter has a powerful magnetic bit that holds onto screws and bits securely while you work, making sure they don't fall off during use.
This makes it much safer to use as it reduces the risk of losing any pieces when working in high places or tight spaces.
Strong S2 Steel Construction:
Each piece of the magnetic drywall screw setter is made from strong S2 steel construction which provides superior durability.
This means that each piece has superior strength and endurance which makes it more likely to last longer.
Bit Holder & Storage Case Included:
This pack comes with twelve pieces in total including a storage case and bit holder so that everything can be conveniently stored together when not in use.
The included storage case is tough enough to protect all twelve pieces from damage when being transported between job sites as well as preventing them from getting lost while stored away at home or in a workshop environment.
Pros:
Compatible with most power drivers for fast and easy installation
Compact design allows for use in tight spaces
Magnetic tip holds screws and bits securely in place
Strong S2 steel construction provides superior durability
Bit holder and storage case included
Cons:
There's a chance the plastic parts will fall off
---
Comparison Chart of the Drywall Screw Setter
| | | | |
| --- | --- | --- | --- |
| Product Name | Size | Number Of Pieces | Magnetic |
| BOSCH D60498 Drywall Dimpler Screw Setter | One Size | 1 | No |
| DEWALT DW2043 Screw Depth Setter | One Size | 1 | No |
| Mars-Tool Drywall Screw Setter | PH2 | 4pcs of 1" Phillips #2 REAL IMPACT BITS | No |
| Century Drill & Tool 68592 Screw Setter | #2R X 2″ | 1 | No |
| Baker and Bolt Drywall Screw Setter | One Size | 12 | Yes |
Factors to Consider Before Buying a Drywall Screw Setter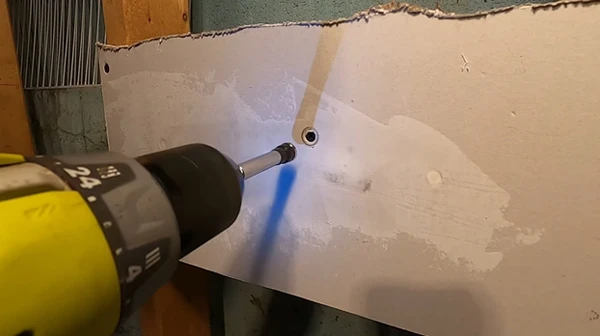 When you're trying to find the perfect drywall screw setter, there are a few things that need your attention. Here's some helpful advice so you can make sure every bit of stuff is just right.
Material
When choosing the right drywall screw setter, material is an important element to consider. Stainless steel is a good choice because it is resistant to corrosion, making it more durable and reliable, as well as less prone to rusting or breaking than other materials.
Heavy-duty applications also benefit from stainless steel's strength and abrasion resistance. Also, its high heat conductivity makes stainless steel an ideal material for power tools such as drill bits and saw blades. Optimizing heat distribution throughout the tool and minimizing thermal shock to the tool.
Shank Type
The shank type of your drywall screw setter can drastically affect its performance. Generally speaking, straight-shank types are the most common and suitable for all kinds of projects including woodworking and cabinetry work.
Meanwhile Phillips head screws are better suited for drilling into metal surfaces such as aluminum or brass due to their greater gripping power thanks to their unique cross-shaped head pattern.
Hex shank screws afford higher torque capability compared to straight-shank designs and are often used in driving through heavy metals such as steel.
When you pick a drywall screw setter, check that the shank type you choose is compatible with the drywall screw you're using to ensure maximum performance and reliability.
Compatibility with Drill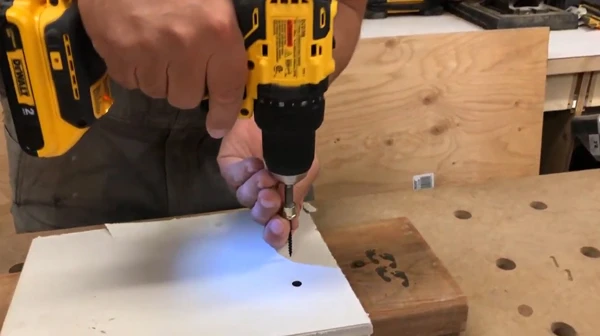 It's crucial that your drywall screw setter is compatible with the drill you intend on using it with in order to guarantee maximum performance. 
For example, some drills require specific bit sizes while others require a particular shank type in order for them to be securely locked into place during use. Always check your drill manual before making any decisions regarding bit compatibility. 
Some drills may also require special adapter sleeves when using certain bit types. Again, remember to check your drill manual before purchasing any new bits or accessories so that they will work properly together in your application.
Length
When choosing a drywall screw setter length should be another consideration depending on where you plan on using it.
When drilling thicker materials, longer lengths may be needed to fully penetrate each layer while maintaining thread engagement between the two surfaces.
It's fine to use shorter lengths if the material is thinner as long as there's enough thread engagement for a secure fastening without over-tightening the fastener, which could lead to joint failure. Probably because fasteners selected for this application don't have the right load bearing capabilities.
In general two inch lengths tend to work well across most situations but again it depends largely upon what project you're undertaking so always keep length requirements in mind when selecting the best drywall screw setter for your needs.
Magnetic or Non-Magnetic for Screwing Drywall
For drywall applications, magnetic versus non-magnetic screw setters can make all the difference in terms of speed and accuracy.
Magnetic models use strong magnets to hold drywall screws securely in place as they are placed into walls or ceilings without slipping out or jamming up along the way. 
This allows users to quickly complete their task without any extra effort or difficulty involved in keeping track of the small pieces that would otherwise be required with non-magnetic models.
Some people may prefer non-magnetic options if they need more control over where their screws go since these don't rely on magnetism alone to stay put once installed correctly.
Automatic Clutch Release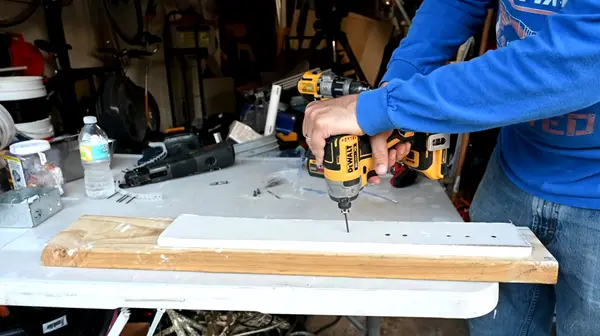 An automatic clutch release feature can be very helpful when using a drywall screw setter. Because it allows users to quickly switch between fastening and loosening settings without having to manually adjust anything else on the tool itself.
This feature prevents them from accidentally loosening screws while still allowing them to easily loosen those that need removal during repairs or other work activities.
The clutch also helps prevent over-tightening by stopping rotation after a certain level of torque has been reached (this varies depending on manufacturer). 
With this feature added onto your toolbox, you'll never have any trouble changing settings and know that your drywall screws are always properly secured.
Adjustable Screw Depth Setter
Adjustable depth screw setters allow users to precisely control how far each individual screw goes into sheetrock walls before stopping automatically. 
This ensures that each fastener is installed precisely according to plan without having any guesswork involved in the process. If left unchecked, it can cause discrepancies between desired and actual results.
This feature also eliminates potential hazards from over-tightening screws which could potentially damage surrounding materials or worse yet cause injury.
What Types of Materials Can Be Used With a Drywall Screw Setter?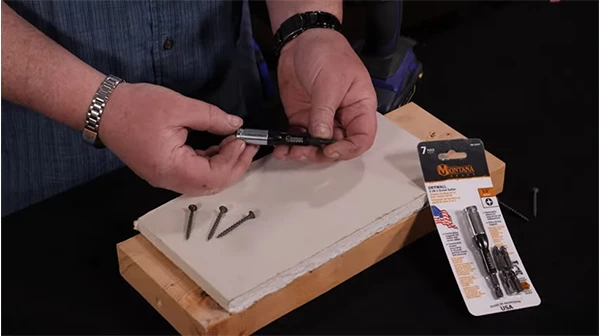 There are a lot of materials you can use with a drywall screw setter. These tools are designed to securely and quickly attach drywall panels to wood and metal studs, as well as other framing members.
You can also use them with thicker materials like cement board, plywood, particle board, and fiberboard. Drywall screw setters are great for any type of light-duty construction project and are an excellent choice for attaching wallboard or ceiling tiles.
Depending on the manufacturer, they can also be used with plastic and composite panels.
When using drywall screws in combination with drywall anchors (i.e. toggle bolts), they provide a secure fastening system that is ideal for heavier applications and tougher materials like concrete block or brick walls.
How Long Should I Expect My Drywall Screw Setter to Last?
The lifespan of a typical drywall screw setter will depend on how often it's used and what type of material it's being used on.
If you are only using it for occasional home improvement projects then your setter should last several years without needing replacement parts or repairs.
But, if you use your setter more frequently on harder materials such as steel then you may find yourself needing replacements sooner than expected due to wear and tear on its components over time.
Different brands of drywall screw setters will have varying lifespans depending on factors such as quality control during manufacturing as well as how they were designed in comparison to competing models by other manufacturers.
In general though, you can expect your drywall screw setter to last anywhere between one year up to five years depending primarily on usage frequency, material type being worked with, maintenance practices followed regularly. Also, overall quality control during production by whichever brand you purchased from originally.
What Kind of Drill Bit Do I Need for My Screw Setter?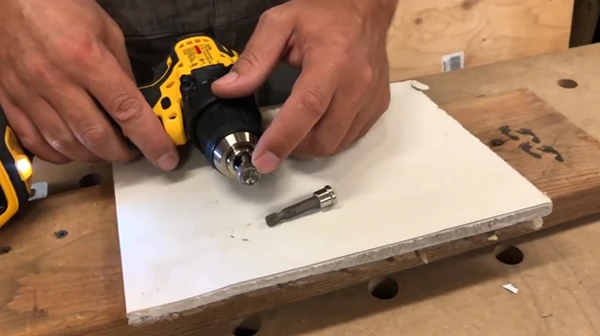 The type of drill bit you need for your screw setter will depend on what kind of screws you are using in your project. 
Generally speaking, most drywall screws require a Phillips head drill bit or a Square drive drill bit.
If you have some specialty screws that require different bits, remember to consult their packaging or manufacturer instructions for which type of drill bit is compatible with them. Don't forget to use high-quality bits to ensure the best results and longest life from your tool.
Screw Drywall Safely With A Quality Screw Setter
Simply put, drywall screw setters are an absolute must for anyone who wants to install their own drywall quickly and safely.
With features such as adjustable depth settings, reverse functions, automatic clutch release and top-mounted magnets, you can be sure you're getting the most out of every job.
If you're looking for an efficient and safe way to quickly get your screwing projects done, then the Bosch drywall setter can be at the top of your list. 
With its array of features and positive reviews from customers, there is no doubt that the Bosch screw setter is the best purchase for anyone looking for a reliable way to get their projects done quickly while ensuring accuracy and safety throughout.