Last Updated on January 25, 2023
Drywall stilts are a must-have for any painter or drywaller, and they make those hard to reach areas easily breezy. They provide a reliable and stable foundation while you tackle those high-up areas, so no paint job is off limits.
For pros and amateurs alike, the right pair of stilts can mean improved accuracy without compromising on stability. Check out the best drywall stilts that have you covered: adjustable heights, high weight capacity, and durable bodies make them reliable tools for any job.
Get maximum productivity with minimum downtime by taking advantage of their wide range of uses. They come complete with safety straps, so quickly setting up is easy.
Ready to take your drywall game up a notch? We'll walk you through the top-rated stilts out there and highlight what features make them stand apart.
Best Drywall Stilts: Our Recommendation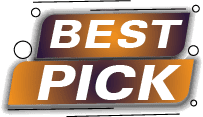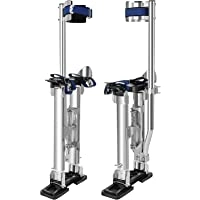 Olenyer Adjustable Height Drywall Stilts
Standard Height Adjustable Drywall Stilts
● Height Adjustment: 18″-30″
● Load Capacity: 200 lbs
● Material: Aluminum alloy
● Weight: 14.15 lbs
● Color: Silver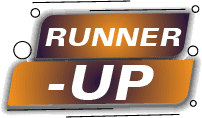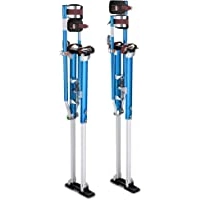 Yescom Silver Professional Grade Drywall Stilts
Extra Large Height Adjustment Drywall Stilts
● Height Adjustment: 50″-64″
● Load Capacity: 225 lbs
● Material: Aluminum
● Weight: 16.7 lbs
● Color: Blue
5 Top Rated Drywall Stilts: Our Reviews
Working with drywall can be daunting, but having the right tools makes all the difference, including a quality pair of stilts. Save yourself time and energy researching by checking out our top 5 reviews for some of the most dependable drywall stilts on the market today.
1. Olenyer Adjustable Height Drywall Stilts
Get your hands on Olenyer drywall stilts and witness the combination of strength, convenience, adjustability, and safety. The aluminum alloy beauties are super easy to assemble without any extra tools or hassle.
Sale
1. Multiple Height Adjustment Options:
Olenyer Adjustable Height Drywall Stilts offer a wide range of height adjustment options between 18 and 30 inches. The special wing bolt design allows users to quickly adjust the stilts without any tools required.
Featuring double-acting spring technology for accuracy, these stilts help increase productivity while saving time and energy.
2. Very Strong and Do Not Shake:
Constructed with an extremely strong aluminum alloy, Olenyer stilts are designed not to shake or move even when loaded with up to 200 lbs of weight. A nut locked onto key pivots provides additional strength and delivers reliable stability during use.
3. Easy to Assemble and Take off:
Designed for easy usage, the aluminum drywall stilts can be set up in no time at all. Simply assemble the pieces together following the instructions provided in the manual for hassle-free setup.
Taking it down is just as easy: simply unscrew the wing bolts from either side of the leg support bracket to disassemble them into separate components for convenient storage when not in use.
4. Safe to Use:
Safety is a top priority with Olenyer aluminum stilts. They come equipped with a heel bracket which prevents slippage in all directions during use. An adjustable leg strap fitted with a metal buckle also adds an extra layer of safety while using the stilts on elevated surfaces such as walls or ceilings.
5. Wide Range of Uses: 
These standard drywall stilts have been designed with versatility in mind so that they can be used in various settings such as wall painting jobs, roof ceiling suspensions, or high shrub trimming tasks.
Use them for electrical work, suspended ceiling installation, parade walk-ons, role-play skits, or even pruning branches and cleaning. Moreover, They can even be used on stages for performance purposes due to their adjustable heights capabilities allowing users to reach higher points with ease.
Pros:
Improve accuracy with double-acting spring
Locked nut improves reliability
Adjustable to fit a wide range of users
Quick and easy to put on/take off
Can be used for a variety of tasks
Con:
Straps may need refastening after two hours
---
2. Yescom Silver Professional Grade Drywall Stilts
If you want your drywall projects to succeed, then Yescom stilts are the way to go. Their professional-grade aluminum construction is designed to stand up through any job. With adjustable height settings and easy setup, they'll ensure your project goes as smoothly as possible.
1. Durable Design:
The Yescom silver drywall stilts feature professional-grade aluminum construction that can withstand up to 225 lbs (102 kg) of weight. Its upgraded design provides users with greater comfort while they work, as it includes somatology and motion features.
The stilts also come with knee pads so workers can squat comfortably while working in difficult positions, and the material is tough enough to endure long days of use.
2. Adjustable Height:
These professional drywall stilts have an exclusive wing bolt design that allows them to be easily adjusted from 50″ (127cm) to 64″ (162cm). This makes it easy for users to customize the height in order to reach higher ceilings or increase their reach for better efficiency.
A 6 feet drywaller can reach 12 feet with these stilts, allowing them to cover more area quickly and effectively. 
3. Easy to Assemble and Use:
The lightweight design makes walking on these stilts comfortable and stress-free. Furthermore, the 3-position heel bracket ensures a secure fit, while padded velcro straps make sure it's comfortable when you wear them.
They also feature small foot pads so users can adjust them according to their body type and unique needs. It allows them maximum freedom when completing a project, compared to using a scaffold or ladder.
4. Safe and Flexible:
Safety is paramount with Yescom silver professional grade drywall stilts. The lock nuts provide greater reliability while dual action springs provide increased flexibility for stable movement.
Additionally, skid-proof rubber soles help protect floors from scratches which increases safety. With these features, users can enjoy increased productivity on the job site with less fatigue.
5. Multiple Uses:
Yescom stilts offer many uses, such as remodeling, work hanging drywall, applying mud and taping, skim coating, sanding, painting a high ceiling, and a drop ceiling. Plus, they can even be used as part of a Halloween costume. They provide the perfect solution for most electrical tasks around the home.
Pros:
Durable construction for extended use
Non-skid, anti-slip foot pads for safety
Quick and easy height adjustment
Lightweight and easy to carry around
Work in comfort with the padded velcro straps
Lock nuts for greater reliability
Dual action springs for flexibility and stability
Cons:
Make noise while walking
Calf straps bend at the foot for some users
---
3. Blackhorse-Racing Professional Grade Adjustable Drywall Stilts
For those looking for a leg up on the competition, Blackhorse-Racing's drywall stilts are sure to be an essential tool. These professional grade stilts feature adjustable heights, strong yet lightweight materials, and maximum safety, all wrapped up in one.
Sale
1. Working Height: 
Blackhorse-Racing stilts are designed with an adjustable height range of 24 – 40 inches. Users can quickly and easily adjust their working height without needing extra tools or assistance. The wing bolt design ensures that the locks hold tight when adjusted so you can be confident in your work area at all times.
2. Adjustable Braces for Easy to Assemble: 
The adjustable braces on these stilts are designed to accommodate any user's needs or preferences. Blackhorse-Racing professional grade adjustable drywall stilts feature a three-position heel bracket which allows users to adjust the heel size depending on their foot size or type of material they're working on.
They also have plate straps for additional support as well as metal buckle straps which provide extra safety for users when walking in high places or dealing with precarious materials.
3. Strong and Lightweight: 
These professional drywall stilts feature a strong aluminum alloy which provides superior strength without compromising on weight. 
In fact, these stilts only weigh 16.9 lbs in total while still being able to take up to 225 lbs of load capacity due to their reinforced construction which increases durability even further.
4. Highly Safe to Use: 
With Blackhorse-Racing's drywall stilts, you can confidently go about your work knowing that safety is top priority. The 3-position heel bracket prevents skidding in any direction, and the metal buckle straps with heel plates provide extra security for those moments when a sure footing matters most.
The lightweight alloy construction ensures easy motion whilst the dual action springs provide flexibility when moving around. All of these features comply with motion feature standards for optimal safety.
5. Multiple Functions: 
Lightweight, adjustable stilts provide professional-grade versatility and make it much easier to have fun in a variety of scenarios. You could use them for painting walls or electrical work as well as parading with your marching band.
Intricate costumes are no problem when you can move around easily without worrying about excessive weight on the feet.
Pros:
Adjustable to fit your individual needs
Easily walk on them and stay sturdy
Fully adjustable to fit anyone
Hold up to 225 pounds
Durable aluminum alloy construction
Skid-resistant premium rubber soles
Cons:
Some users may find it uncomfortable
Leg straps can become loose due to slack fastenings
---
4. Pentagon Tools Professional Drywall Stilts
Pentagon Tools offers an extensive range of drywall stilts that are lightweight and made from durable aluminum materials. The adjustable height and non-slip boots provide the perfect combination of comfort, support, and safety for those involved in drywall projects.
1. Strong But Lightweight:
Pentagon Tools Professional Drywall Stilts are made from lightweight aluminum to keep them light and strong to hold you. They feature flexible dual spring action and weigh only 6.25 pounds each, allowing you to work with ease.
2. Load Capacity:
With a whopping 228 pound load capacity, these professional drywall stilts make short work of big projects. Whether you're plastering ceilings. painting, mudding or laying tile, they've got you covered.
3. Adjustable Height:
The adjustable height on these stilts ranges from 18 inches to 30 inches so you can tailor them to your needs and working environment. The wing bolt design provides hands-free adjustment for easy access when making changes in height, ensuring maximum comfort during use.
4. Non-Slip Stilts:
The non-slip grip on the boots prevents slipping when climbing ladders or scaffolding, minimizing injury risk during your project work. The rubber soles provide more grip when using these stilts, so you don't lose footing while climbing ladders or other structures.
Additionally, adjustable leg bands and heel plates ensure that they fit better without slipping while working on drywall projects, saving time and energy in the process.
Pros:
Durable construction for a longer lifespan
Non-slip rubber soles to prevent slipping
Adjustable leg bands with pads for added comfort
Adjustable heel plates and foot straps
Self-locking metal buckles for the best fit
Cons:
Smooth calf straps are uncomfortable for some users
Require additional wrenches and sockets for assembly
---
5. GypTool Pro Fully Adjustable Drywall Stilts
Take your drywall project to the next level with GypTool Pro stilts. With an incredible load capacity of up to 225 pounds and heights up to 23 inches you can rest assured that every job will be done quickly without sacrificing quality or performance.
1. Working Height:
The pro drywall stilts feature an innovative wing-nut design that allows you to quickly adjust the working height without the need for any tools. Height adjustments range from 15″ to 23″, making them suitable for almost any job around the house or on the job site.
2. Weight and Load Capacity: 
Each GypTool stilt is designed to be lightweight yet strong enough to support up to 225 pounds of weight while still being easy enough to carry around. Each pair only weighs 13.8 pounds, making them easy to carry between jobs or stairs.
3. Durable Materials:
GypTool pro fully adjustable drywall stilts are constructed from quality materials that ensure long-term reliability and safety on the job site. Lightweight aluminum makes up their frames which feature overlapping industrial strut tubes that won't rock like some other brands.
Moreover, their bases are made of high-grade material that won't mar your floors or cause unnecessary damage.
4. Adjustable Shoe and Leg Straps: 
For convenience and safety, these short drywall stilts feature adjustable shoe and leg straps with auto-locking buckles for quick stilt use removal when needed. These extra-wide padded calf braces ensure a comfortable fit for any user regardless of their size or shape.
5. Versatile in Uses: 
GypTool is the ultimate tool for any job, indoors or out. Whether you're hanging drywall, doing pocket hole installations on ceilings and walls, painting up a storm or even wiring jobs that require higher access points.
Pros:
Crafted from high-grade aluminum
Lightweight and adjustable for any user
Required no tools for height adjusting
Rated load of up to 225 pounds
Can work faster and safer with less fatigue
Can be used with a variety of materials
Cons:
Not so comfortable to wear
Instructions that aren't helpful
---
Comparison Chart of the Stilts for Drywall:
| | | | | |
| --- | --- | --- | --- | --- |
| Product Name | Material | Height | Load Capacity | Weight |
| Olenyer Drywall Stilts | Aluminum alloy | 18″ to 30″ | 200 lbs | 14.15 pounds in pair |
| Yescom Drywall Stilts | Aluminum alloy | 50″-64″ | 225 lbs | 16.7 lbs in pair |
| Blackhorse-Racing Drywall Stilts | Aluminum alloy | 24″-40″ | 225 lbs | 16.9 lb in pair |
| Pentagon Tools Drywall Stilts | Aluminum Alloy | 18″-30″ | 228 lbs | 12.50 lb in Pair |
| GypTool Drywall Stilts | Aluminum | 15″-23″ | 225 lb | 13.8 lb per pair |
How Do You Choose the Best Drywall Stilts?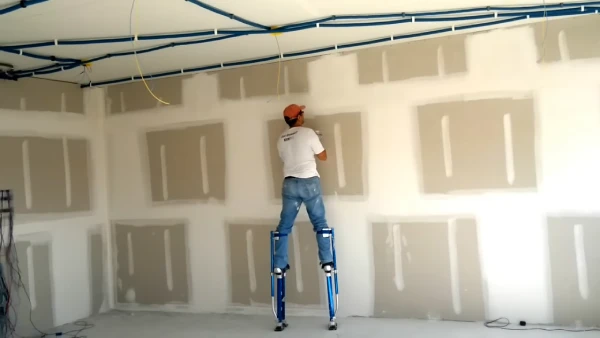 Drywall stilts come in a variety of sizes and styles to accommodate the needs of any job. To ensure that you get the right fit and quality, certain factors should be considered, such as multiple height adjustment, weight, and load capacity, durable body and strap, safe to use, and wide range of uses.
1. Multiple Height Adjustment:
It is important to consider the height that your drywall stilts can reach before making your purchase. When selecting drywall stilts, it is essential to make sure they have adjustable straps so that you can customize the height for each job or task.
The multiple height adjustment feature of drywall stilts makes them a versatile tool for working on ceilings and walls. With adjustable heights ranging from 50″ to 64″, 24″ to 40″, 18" to 30", and 15" to 23", you can easily find the perfect fit for your needs.
You'll appreciate the special wing bolt design which allows you to adjust the stilts without needing any extra tools. The double-acting spring ensures a smooth and secure transition between heights.
2. Weight and Load Capacity:
When choosing the best stilts for drywall, you should pay attention not just to their weight capacity but also their own weight.
For instance, if you're looking for something lightweight, then consider models with an item weight of 14.15 pounds in pairs or 12.50 lb in pairs. However, if you're looking for something slightly heavier duty, then consider 16.7 lbs in pair or 16.9 lbs in pair models instead.
Most drywall stilts have an average load capacity of between 150-225 pounds however this will vary amongst different products. 200 lbs weight is generally considered the minimum required capacity, while some models offer 225 lbs or even 228 lbs load capacity depending on your needs.
3. Durable Body and Strap:
The body of your drywall stilts should be constructed from sturdy materials such as aluminum since this metal is lightweight yet incredibly strong at the same time. aluminum alloy is resistant to corrosion, so your stilts will last much longer than those made from other materials.
Additionally, make sure that each leg has two straps attached: one located near the top end (at mid-thigh level) and another at ankle length which offers extra support when walking in them.
Look for straps made from durable fabrics such as polypropylene or nylon webbing; these materials won't easily fray or tear over time like some cheap vinyl ones may do after a while.
A durable pair of drywall stilts should have a nut-locked pivot feature and rubber soles for additional grip and stability. It has a nut locking feature on the key pivot that helps keep the wings secure, and rubber soles keep you from getting fatigued.
4. Safe to Use and Take off:
Safety features should always be a top priority when selecting the best plasterboard stilts since falling from great heights can lead to serious injury or worse if not properly protected beforehand.
Look for models with ample cushioning around ankle supports and an adjustable foot platform to ensure proper balance while standing on uneven surfaces without fear of slipping off due to unstable footing conditions below you.
Opting for lightweight materials such as Dual Action Springs will let you comfortably stand in various postures by evenly distributing your weight across the stilts.
Additionally, look for models with quick-release mechanisms so that taking them off safely is easy. This type of design prevents any sudden jolts if accidentally stepping off them while still wearing them since no unlocking mechanism needs activating prior to taking them off firstly.
5. Wide range of Uses:
Drywall Stilts come in handy for a variety of tasks such as painting walls & ceilings, tiling bathrooms & kitchens, installing acoustic panels & cornices, etc. You can get maximum versatility from aluminum models since they're light and portable but still offer plenty of strength, no matter what you're using them for.
Plus, look out for features such as anti-slip soles or non-skid rubber feet which give users more grip & stability when using them on uneven surfaces like stairs too.
So depending on your needs, you'll have to research wider applications by reading product reviews & customer feedback before making your decision on purchasing drywall stilts.
How to Assemble a Drywall Stilt?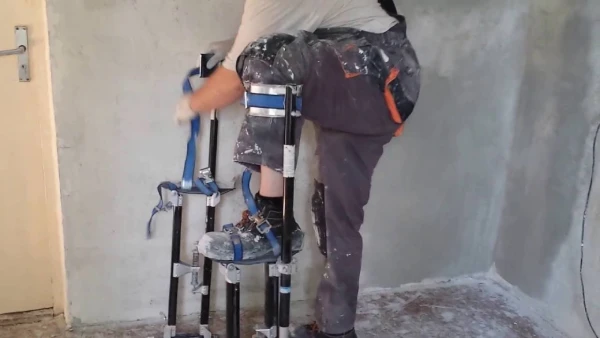 Looking to make your own drywall stilts? Follow these easy steps, and you'll be up in the air, ready for work.
Step 1: Start by loosening two tube clamps.
Step 2: Then fit lower strut tubes through them before attaching them securely with a cap screw & nylon lock nut combination (don't forget to tighten).
Step 3: Slide upper struts over their counterparts while ensuring leg bands are above the calf's height.
Step 4: Snugly secure tube clamps within clamp bracket slots so that once mounted, your DIY stilt will stand proud.
Step 5: Attach heel brackets onto footplates too. Now you have completed assembling a drywall stilt. Follow the same instructions for the other stilt.
Care and Maintenance Tips for Your Drywall Stilts
1. Clean your drywall stilts after each use.
2. Inspect your drywall stilts before each use.
3. Properly secure the straps before using them.
4. Keeping the footplates and toe caps in good condition by replacing them when necessary.
Why Do Plasterers Use Drywall Stilts?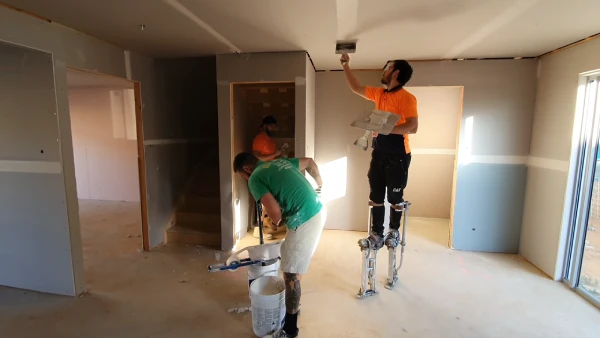 Drywall stilts are an essential tool for professional plasterers who need to reach higher ceilings and walls with precision and efficiency. These stilts can provide improved safety protocols, increased speed, and cost-effective investment for any plastering job.
1. Increased Speed and Efficiency in Completing Jobs:
Using drywall stilts allows professional plasterers to quickly move around job sites without having to stop to reposition their ladders or climbing equipment. The leg supports to allow them to reach higher heights faster than any other method, saving them precious minutes on each job.
Furthermore, the ergonomic design of the stilt effectively eliminates the need for repetitive bending or stooping, which leads to greater productivity with less fatigue at the end of each shift.
2. Improved Safety Protocols:
The leg supports found on drywall stilts offer greater balance and stability when working at heights or in other precarious positions. This reduces the risk of injury from falls or slips while working on projects that may require a plasterer to be off the ground or in difficult positions.
It helps mitigate musculoskeletal disorders resulting from repetitive movement injuries due to a lack of support when performing manual labor tasks such as plastering walls or ceilings.
3. Cost-Effective Investment for Professional Plasterers:
Because drywall stilts are lightweight and adjustable, they can easily be transported from job site to job site with minimal effort and setup time required for each individual project.
The durable materials used in their construction make them a great long-term investment as they require very little maintenance. Professional plasterers can also use these stilts for drop ceilings, baseboard trimming, and painting walls.
Are Drywall Stilts Worth It?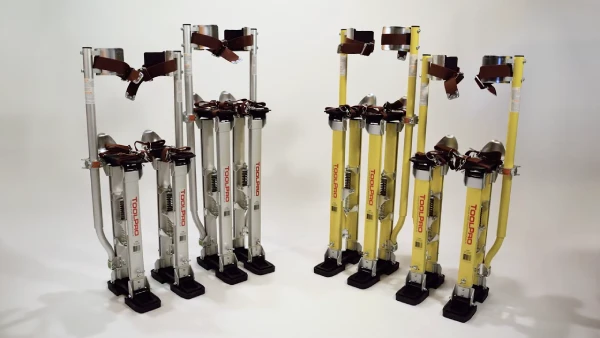 Working with drywall stilts is the perfect choice for any project that requires you to be at great heights. Not only will they alleviate your need to climb ladders or scaffolding constantly, but they also provide better balance and relief from fatigue.
Because stilts allow workers more freedom of movement, they can help get the job done faster and with better results. Overall, investing in a good pair of drywall stilts is definitely worth it.
What Size Drywall Stilts Do I Need?
If you are working on 8-9 foot ceilings, then 18-30 inches or 15-23 inches stilts are recommended. For 10-foot ceilings, 24″-40″ is ideal, and if your ceiling is higher than 10-feet then 50-64 inches would be best suited. So the size of the drywall stilt that you need depends on the height of the ceiling that you will be working on.
What is the Weight Limit for Drywall Stilts?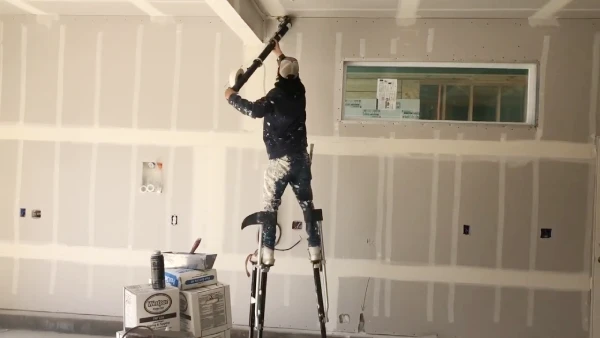 For those looking for something lightweight and long-lasting, aluminum models can hold up to 240 pounds without breaking a sweat. Magnesium stilts offer the same level of stability at slightly lower weights, between 200 – 230 pounds.
Increase Productivity and Keep Safe with The Right Drywall Stilts
A pair of drywall stilts can dramatically increase productivity while providing users with a safe and comfortable working environment. Before purchasing one, consider factors like height adjustments, weight/load capacity limits, the durability of body/straps for security when taking them off and the range of use.
It is important to inspect your drywall stilt before each use and keep them clean for continued performance. When you've got the right features, you're sure to finish on time.
We consider Olenyer the best drywall stilts due to their multiple height adjustments, strong aluminum alloy construction, lightweight design, easy assembly, and safe use. Their lightweight design makes them easy to handle, while their strong aluminum alloy construction allows them to support up to 200 pounds.
Sale