Last Updated on January 21, 2023
It is important to know the differences between Milwaukee M12 Vs M18 Fuel. There are many factors that differentiate these two tools. The most notable difference is in the power of the tool and how it performs under pressure. This can affect your decision on which tool you would like to use for a particular job.
In this article, we will take a closer look at some of the differences between the Milwaukee M12 vs M18 fuel systems.
What Are the Differences between Milwaukee M12 Vs M18 Fuel?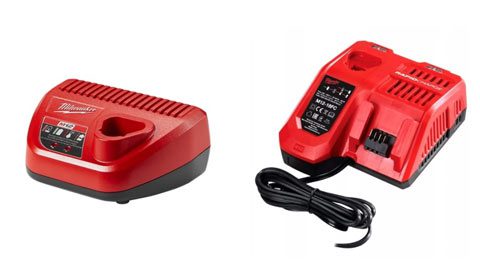 What are Milwaukee M12 Batteries?
Milwaukee M12 Battery systems are among the most popular cordless tools in the world. Milwaukee products have been on top of their game for years when it comes to manufacturing quality power tool batteries.
What Are Milwaukee M18 Batteries?
Just like Milwaukee M12 battery systems, the M18 family of batteries has also become very popular over the years. Milwaukee has an outstanding reputation for producing quality power tool batteries and their M18 line is not an exception.
We need to take a closer look at what sets these two tools apart from each other. We will start with a brief history of how the two lines of tools were started. In addition, we will also take a closer look at some of the similarities and differences between these two power tool system families.
The Milwaukee M12 Vs M18 Fuel models are cordless power tools that are designed for heavy-duty applications. Both the M12 fuel and M18 fuel are brushless tools that provide increased efficiency, motor life, and improved performance under load.
The tool you choose will depend on what kind of job you need it for as each tool has its strengths and weaknesses depending on your application.
The Power Difference
The biggest difference between these two lines of tools is their power. The 18-volt fuel models provide more power and torque as well as longer battery life. In addition, you also have the choice of using lithium-ion batteries to increase the runtime on your job site.
On the other hand, the 12-volt Milwaukee fuel line is known for its compact size and lightweight design. They are ideal for smaller jobs that require less power.
The Speed Difference
Another difference between these two lines of tools is the speed at which they operate. The Milwaukee 18-volt line offers maximum speeds of 1800 RPM while the Milwaukee 12-volt models offer speeds up to 1700 RPM. If you need a tool that provides high RPM for faster drilling, you may consider the M18 Fuel line.
Milwaukee M12 Batteries
When it comes to battery power, the Milwaukee M12 line offers a compact design that is perfect for tight spaces. This makes them great for light-duty applications such as drilling and driving.
The M12 fuel line also comes standard with an LED battery fuel gauge so you can quickly check the amount of charge your batteries have left. If you need a compact tool with long run time and portability, then this Milwaukee 12-volt system is ideal for you.
Milwaukee M18 Batteries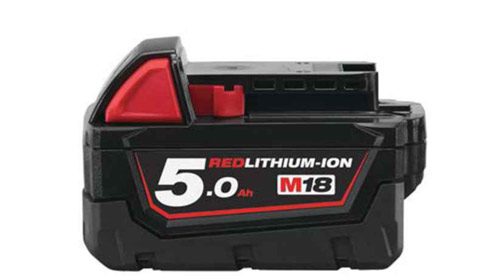 When you need a tool that can deliver maximum power and torque, then the M18 Fuel system is designed for you. This line of tools is built to handle larger applications such as drilling and driving, which require more power from your drill.
In addition to this, they also have a battery fuel gauge so you can check the status of your battery's charge. If you need a tool that can deliver maximum power, then this Milwaukee 18-volt line is perfect for the job site.
Weight and Size
The weight of the M12 fuel is 2.3 lbs. while the M18 fuel weighs 3.2 lbs. Both tools offer a compact design and are lightweight, allowing users to handle them for longer periods of time without feeling fatigued.
Both the m12 fuel and m18 fuel have 2-speed settings but differ in certain highlighted above aspects. The M12 fuel offers more power at its highest setting when compared to the lower settings of the M18 fuel.
It is important to know that both tools are compatible with all Milwaukee batteries, so if you have any professional-grade lithium-ion Milwaukee batteries already in your possession, these two tools will work perfectly with them.
Price Point
The most significant difference between the Milwaukee M12 Fuel and M18 fuel is their price. The Milwaukee M12 fuel is more cost-effective and it has a lower price tag.
Both tools offer high performance, but you must remember that different applications will require different tools to handle them. Knowing the differences between the m12 fuel and m18 fuel will help you determine which tool is best for your needs.
Durability
Milwaukee has been in the business for a long time and they have built a reputation for manufacturing tools that work. When you're using a powerful tool, it is important to choose a manufacturer that stands by its product.
The M18 fuel system allows users to have more flexibility when working with this particular tool. They can also use all M18 and M12 batteries with this tool as well as previous generations of these tools.
What is the Best Option for You?
The Milwaukee M12 Fuel is suited for homeowners who need a tool to handle light-duty tasks. The M18 Fuel System, on the other hand, is designed for heavy-duty applications so if you are looking for a heavy-duty tool, this will be your best bet.
Milwaukee M12 Vs. Milwaukee M18: Advantages and Disadvantages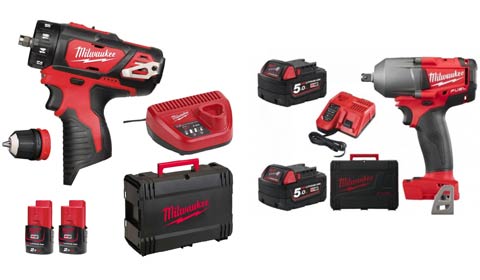 Advantages of Milwaukee M12 Tools
Lightweight and compact design
Easy to use with less fatigue
Durable, Milwaukee stands by their products
Value for money
Better price point
Disadvantages of Milwaukee M12 Tools
Not suited for heavy-duty applications
Requires more maintenance
Often overheats if used continuously
Advantages of Milwaukee M18 Tools
Can handle heavy-duty applications
Offers more flexibility
Can use all M12 and M18 batteries
Compatible with previous generations of tools
More powerful motor
Disadvantages of Milwaukee m18 Tools
More expensive compared to the m12 fuel
The heavier design causes fatigue
Not suited for home improvement projects
Frequently Asked Questions
Which Tool Is Better for Homeowners?
If you need a tool to handle light-duty tasks, then the Milwaukee M12 Fuel will be your best bet. If you need a heavy-duty tool for industrial purposes, then the M18 Fuel System would work better.
How Often Should You Sharpen the Chainsaw Chain on a Tool?
Different chainsaw chains require different amounts of maintenance. It is crucial to follow the manual and always remember to keep an eye on your chain. You should make it a point to sharpen the chain at least once every six months if you use it regularly for longer periods of time.
What Kind of Oil should You Use?
Always use bar and chain oil as it is specially designed for such tools as this one. Using other types of oil can cause damage to your chainsaw and even injury.
Does Milwaukee M12 vs. Milwaukee M18 Fuel Require Battery Charge?
Yes, both tools require battery charging. If you are planning to work on a long project, make sure that you have enough batteries on hand to avoid downtime.
Do they Require Maintenance?
Yes. You must perform regular maintenance tasks to keep your tools in good shape for more extended periods of time. You can refer to the manual to know what types of maintenance are necessary for this particular tool.
What should you do If Your Tool Overheats?
If your tool starts to overheat, immediately turn it off and give it some time to cool down. Sometimes this is normal, especially if you are using it for an extended period of time.
Would It Be Suitable To Use Both Tools on One Project?
Yes. These tools vary in terms of the power they have so that you can use them on a variety of tasks.
How Is It Different From a Circular Saw?
A chainsaw can cut through larger pieces of wood compared to a circular saw. Chainsaws are also designed for heavier-duty applications, while a circular saw is better for lighter tasks such as cutting plywood.
What Should You Do If You Accidentally Drop the Tool?
You should make it a point to check for any damages and immediately turn off the tool. When it comes to sharp chainsaws, even small dents can cause bigger problems in the future so make sure that your chainsaw or any other tool is undamaged before you use it.
Summary
Milwaukee tools are made for one purpose only to get the job done. Whether you need a tool for light-duty tasks or heavy-duty applications, they have something that will work for your needs. Milwaukee offers products in both fuel categories, so whether you're looking to save some money on batteries or want more power and flexibility with your tool's compatibility, we've got what you need. Our team of experts can help guide and support you as well. If this is all new territory, just let us know!