Last Updated on January 20, 2023
Smooth, long-lasting walls deserve quality sandpaper and good sanding. To ensure your project oozes quality, select sandpaper that is made specifically for this task. One wrong choice could wind up with an uneven surface or worse.
With strong durability and a dependable grit material that won't tear easily, the best sandpaper for drywall leaves behind an impressive, even finish. Plus, its anti-clogging design prevents messes while its easy installation allows it to work with various tools.
With just a bit of effort and some fine sandpaper, you can make old surfaces look good as new. Take the legwork out of finding top-notch drywall materials with our list of five highly rated products.
Best Sandpaper for Drywall: Editor's Choice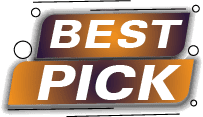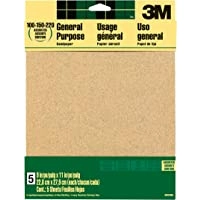 3M Aluminum Oxide Sandpaper for Drywall
Medium to Very Fine grit aluminum oxide drywall sandpaper
● Ceramic Alumina grit material
● Comes in 9" x 11" in size
● Assorted grit type
● 3 different grit levels
● 5 sheets included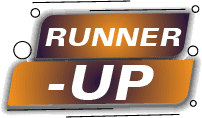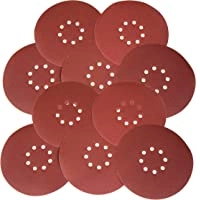 WEN 9 Inch Drywall Sander Sandpaper
Strong and reusable drywall sander sandpaper
● Fine (120) Grit Type
● Ten sheets
● Measures 9 inches in diameter
● Paper backing type
Top 5 Reviews on The Top Drywall Sandpapers
Struggling to find the perfect sandpaper for your drywall? Don't let sifting through endless reviews derail you. We've rounded up our top 5 favorites so picking for just the right kind of sandpaper is a cinch.
1. 3M Aluminum Oxide Sandpaper for Drywall
From light to rough sanding, aluminum oxide sandpaper is the ideal companion for all of your drywall needs. Boasting impressive versatility and a range of grit levels, this handy helper can shorten any project you take on.
Sale
Easy to Cut, Tear, and Shape:
Aluminum oxide sandpaper is highly malleable and easy to cut into the desired shapes and sizes needed for your project. It is a great resource to have on hand when you are doing drywall work that requires precise measurements or intricate patterns.
The 3M sandpaper tears cleanly along pre-marked lines, so you can be sure that the end product will look as good as it should. Get the smooth finish you want with ease. Sand your drywall to achieve a truly polished look.
Holds up Well Under Pressure:
This sandpaper can handle a lot of tough tasks when it comes to drywall projects. Durable enough to stand up to heavy pressure but gentle enough not to scratch or damage the drywall surface beneath it.
3M aluminum oxide sandpaper for drywall works well in situations where you need something that won't move around too much while still delivering great results. Its assorted grits allow you to skip no more than one grit in the sanding sequence for a superior finish every time.
Low Abrasive:
This type of sandpaper has a low abrasiveness rating, so it won't erode away at surfaces like other types of paper may do. Moreover, its texture provides an ideal amount of friction needed for wiping off excess grout from tile work or other light detailing jobs without damaging the underlying material.
Comes with 3 Different Grit Levels:
With three different grit levels: 100, 150, and 220, conveniently packed together in one variety pack, you can effortlessly switch between them as needed during any project. Each package comes with five sheets perfect for small projects such as tapered edges or finishing off corners in tight spaces.
Pros:
General purpose sandpaper
Aluminum oxide mineral provides a superior finish
Can be easily cut, torn, and shaped for small projects
Comes with three different grit levels
Follow the wood grain when sanding
Ideal for sanding wood, metal, and paint
---
2. WEN 9 Inch Drywall Sander Sandpaper
Upgrade your home improvement game with the awesome WEN drywall sander sandpaper. Easily tackle drywall, redwood decks, and other projects like a pro. The fast installation combined with durable construction makes it an ideal choice for DIY-ers.
Durable and Strong:
The WEN 9 Inch drywall sander sandpaper is made from strong materials that will withstand heavy-duty sanding tasks. Its thick backing ensures it stays in place while being applied to wood surfaces.
Its aluminum oxide grit ensures it sands down wood quickly without damaging the surface. This makes it perfect for natural wood projects like redwood decking, where strength and durability are essential factors in the success of the job.
Easy to Install and Use with a Sander:
The WEN 9 Inch drywall sander is designed to fit most sanders with ease, allowing you to get started on your project quickly and efficiently. With its large size, you can easily cover large surfaces in no time at all. Plus, its non-clogging design means that your work will be completed faster with less mess than if using manual sanding methods.
Creates a Little Mess:
Although this type of sandpaper does create some drywall dust when used with a power sander, it can be minimized by using vacuums.
Its holes perfectly align with most machines so there's no risk of clogging or overworking the surface.
Easily Removable and Reusable:
This type of paper can also be reused multiple times over before needing replacement due to its long lasting nature and tear resistance properties even after extended use. This helps reduce costs associated with materials needed for various projects without sacrificing quality results each time.
Pros:
Can handle tough jobs
Easy installation and removal
Reusable it multiple times
Hook-and-loop backing
Save time and energy by using a power sander
Cons:
Wrong hole pattern for Wen DW6394, DW6395, DW1085, DW5062, and DW5084 models
Unsuitable for removing painted popcorn ceilings
---
3. CUBEWAY Abrasive Sandpaper for Drywall
Transform your drywall surfaces with CUBEWAY Abrasive Sandpaper. These sanding discs make it a breeze to finish sanding screens. With 80 through 240 levels of coarse power at your fingertips, create smooth finishes that will impress all onlookers.
Sale
Durable Sanding Disk:
CUBEWAY abrasive sandpaper for drywall is designed to last with its durable aluminum oxide grain and premium resin bond system that makes it highly resistant to wear and tear. The pre-punched pattern helps to collect dust efficiently for improved visibility while sanding.
Leaves a Smooth Finish:
The open-coat technology used in CUBEWAY ensures an even scratch pattern which provides an outstanding finish on drywall projects such as popping popcorn ceilings or working on the part of the wall.
It is combined with its 6 holes for uniform dust extraction, making it perfect for tackling any drywall project. This enables you to easily create smooth surfaces on leather, rubber, plastic, glass, or stone-painted surfaces.
Assortment of Grit Levels for Different Applications:
CUBEWAY Abrasive Sandpaper offers an array of different grits ranging from 80 to 240, so you can find the right one for your needs. Whether it's smoothing out high ceilings in a bedroom or removing paint from stone walls, these sanding discs can quickly and easily get the job done.
Fast and Easy to Change:
These sanding discs come with a convenient Hook-and-Loop backing which allows them to attach firmly onto power sanders and be easily removed when you need to switch grits or replace worn-out ones.
This makes changing between abrasives quick and effortless, so you can keep working at top speed without interruption.
Pros:
Grit levels are available for different projects
Durable sanding disk
Replacement discs for power sanders
Uniform dust extraction
Easy installation and removal
Lengthens the life of the abrasive
Cons:
Doesn't work for Porter Cable electric drywall sanders
---
4. Fandeli 150 grit drywall sandpaper
Treat yourself to a superior sanding finish with Fandeli's premium drywall abrasive paper. Crafted from high grade aluminum oxide, it'll keep your drywall pole sander or hand sander running smooth and clog-free for easy completion of medium jobs.
Gives a Professional Finish:
Fandeli sandpaper provides a professional finish every time you're done sanding. With its high-grade aluminum oxide mineral, it stands up to medium sanding jobs without becoming worn down too quickly. This gives your projects a polished look that lasts longer than other sheets of its class.
Durable:
The heavy paper backing on Fandeli 150 grit drywall sandpaper makes it incredibly durable, allowing it to take on more wear and tear than other brands. It stands up well in challenging conditions, so you can confidently finish your project knowing that the results will be professional and lasting.
Prevents Clogging and Waste:
Using Fandeli medium-grit drywall sandpaper helps you save time by reducing clogging and decreasing waste during your project.
Its superior cutting power quickly smooths out imperfections while maintaining its shape, so you don't have to spend extra time continuously swapping out sheets of sandpaper.
Suitable for Different Sanding Tools: 
From hydraulic or pneumatic sanders to filling in small areas by hand, Fandeli can be used for virtually any kind of sanding job needed on a drywall joint compound and patching compound.
Its versatility makes it a viable option for both professional contractors as well as DIY enthusiasts alike who require a reliable solution when tackling drywall joints.
Pros:
Gives a professional and consistent finish
Durable and able to withstand tough conditions
Available in a variety of grits for different sanding needs
Prevents clogging and waste for a more efficient project
Suitable for different sanding tools to make it versatile
Cons:
Only design for medium sanding jobs
---
5. CUBEWAY 9 Inch Sandpaper for Drywall
Upgrade your drywall smoothing with CUBEWAY 9 Inch Sandpaper. Get maximum efficiency and superior results without the mess. This drywall paper offers flexibility for any type of project, featuring three specialized grits so you can get the perfect finish every time.
Sale
Universal Design:
CUBEWAY 9-Inch Sandpaper is constructed to fit on any 7-inch pad drywall sander or orbital sander. It's designed so that it will fit any pattern without having to line up the sheets, saving time and effort when you're working on your project.
Creates Less Mess and Easy to Clean:
The CUBEWAY 9 Inch Sandpaper is perfect for removing acoustic ceiling material with minimal mess. It's also designed to hook up directly to a shop vac for easy cleanup, helping you keep your work area cleaner than ever before.
With increased suction power compared to other products, there's less dust and debris flying around in the air, so you can finish your job faster and easier than ever.
Available in 3 Different Grits:
This silicon carbide sandpaper comes in three different grits: 80-, 120-, and 180-grit–giving you total control over your project's outcome. Each pack contains 5 pieces of each grit, totaling 15 sheets of sandpaper in one package.
Multiple Times Useable Disk:
The CUBEWAY sandpaper features a hook-and-loop backing which makes it easy to attach and remove without needing tape or glue.
Its open mesh base makes it even more reusable by allowing dirt and debris particles to be removed quickly so that it can be used multiple times without purchasing new replacements each time.
Pros:
Mesh screen design prevents clogging
Suitable for use with vacuuming systems
Removes popcorn acoustic
Saves time and energy by not having to switch discs
Sand in any direction without the disc slipping
Works with all brands of 7-inch orbital sanders
Cons:
Hook and loop won't work unless it's installed properly
---
Comparison Chart of the Sandpapers for Drywall Sanding:
| | | | | |
| --- | --- | --- | --- | --- |
| Product Name | Diameter | Sheet In Pack | Grit Type | Grit Material |
| 3M Aluminum Oxide Sandpaper for Drywall | 11″L x 9″W | 5 Sheets | Assorted Grit | Ceramic Alumina |
| WEN 9 Inch Drywall Sander Sandpaper | 9″L x .05″W | 10 Sheets | Fine | Aluminum Oxide |
| CUBEWAY Abrasive Sandpaper for Drywall | 9″L x .05″W | 30 Sheets | Fine | Aluminum Oxide |
| Fandeli 150 Grit Drywall Sandpaper | 4″L x 11″W | 25 Sheets | Medium | Aluminum oxide |
| CUBEWAY 9 Inch Sandpaper for Drywall | 7″L x .07″W | 15 Sheets | Fine | Silicon Carbide |
Buying Guide on The Best Grit Sandpaper for Sanding Drywall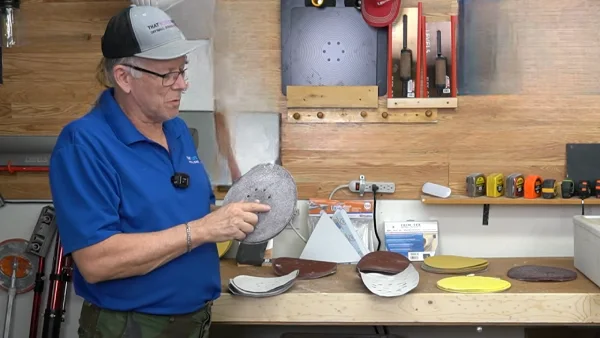 Don't let the abundance of sandpaper types and grits overwhelm your project. Finding that perfect grit sandpaper for drywall is easy when you know what factors to consider like texture, diameter, sheet size, anti-clogging capabilities, etc.
1. The Diameter of a Sandpaper:
When choosing the best sandpaper for finishing drywall repair, you need first to consider the length and width of the sanding sheets as well as the number of sheets you require.
Remember that larger diameter papers provide more surface area for sanding, while smaller diameter papers are better suited for tight corners and crevasses.
For example, if you need to finish a large area of drywall, then you should opt for larger diameter sheets such as 11″L x 9″W or 4″L x 11″W that come in packs of five or more.
On the other hand, smaller diameter sheets such as 9″L x 0.05″W or 7″L x 0.07″W are ideal for smaller areas since they typically come in packs of fifteen or fewer.
The number of sheets used plays an important role in determining the desired results when sanding screens of drywall. Generally, five sheets would be suitable for light sanding on small areas, while 10 sheets would be better suited for medium sanding on moderately sized areas.
You'll need approximately 30 sheets to sand drywall on larger areas, and 25 or 15 sheets can be used for light-to-medium sanding on moderate-sized surfaces.
2. Sandpaper Grit Type:
Grit type is also essential when finishing drywall with sandpaper. Coarse sandpaper (lower grit numbers) will remove material faster than fine grit sandpaper (higher numbers), so it's important to understand what type of finish is desired prior to purchasing sandpaper.
The most common grit types range from extra coarse (24, 30 or 36) to very fine (150, 180, 220 or 240).
If you're just starting with finishing drywall (gypsum board), choose a medium-grit paper around 150-220 grit that will provide enough bite for removing material without leaving too much dust behind. For finer finishes, upwards of 400-600 grit may be required.
3. Grit Material:
The type of material used in sandpaper can also impact its efficacy when finishing drywall. Sandpapers can be made out of materials such as ceramic alumina, silicon carbide, and mesh.
Ceramic alumina has a longer lifespan than silicon carbide since it is harder and more durable but tends to be more expensive. In contrast, the mesh has an open weave which allows it to cut through surfaces quickly but doesn't last as long.
4. Anti-Clogging:
Anti-clogging technology can help make sure that your sandpaper remains effective even after multiple uses. The coating on sandpaper that repels dust and debris lasts longer than the ones that don't, so look for it when buying supplies.
5. Suitable in Different Sanding Tools: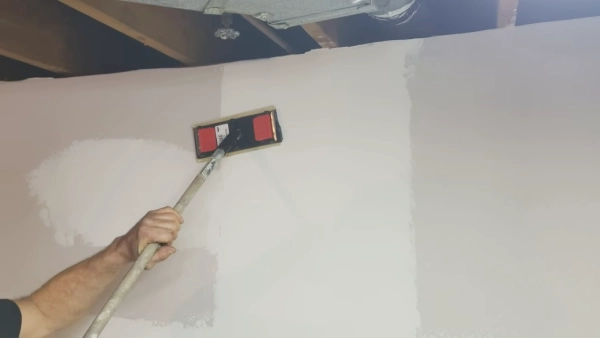 The best sandpaper for repairing drywall will be suitable with various tools, including an electric sander and manual sanding block. Check what type of tool your chosen sandpaper is compatible with before buying it.
Depending on the size of the project, it is best to pick sandpaper that can be used with all of these tools. This ensures that any surface area can be properly prepared for painting or other repairs.
6. Multi-purpose:
When picking the best sandpaper for drywall sanding, you'll want one that can easily handle a wide range of materials and surfaces with ease. Any surface, from metal to stone to glass or leather, even painted ones, should be protected from excessive wear and damage with an abrasive material.
7. Washable and Reusable:
Given the frequent use of sandpaper in drywall repair projects, look for one that is washable and reusable so that it can be used more than once before needing replacement. This helps keep costs down and eliminates the need to purchase multiple pieces at once, which can quickly become expensive.
8. Installation Effort:
Not all sandpapers are created the same. When searching for an ideal drywall mud sanding solution, it's worth considering products with self-aligning holes. This feature makes installation a breeze and ensures that your fitment is top-notch.
On the other hand, there are options that require manual alignment so make sure to take both into account when making your decision.
Is 80-Grit Sandpaper Good for Drywall?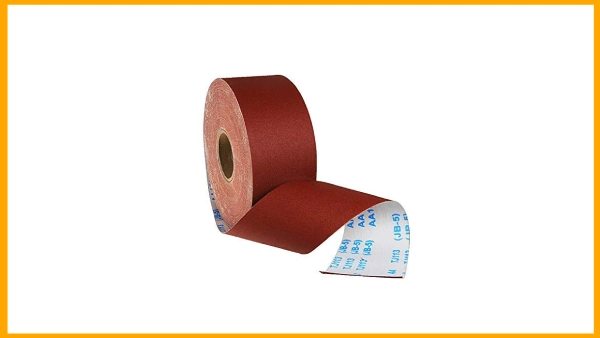 No, 80-grit sandpaper is not recommended for use on drywall. This is because the abrasive grit size of the paper is too coarse, meaning it doesn't provide a smooth finish.
Coarse-grit sandpaper (80-grit) will leave undesirable sanding marks on the screens and is more likely to cause damage to the material than finer grits. For best results, it is advised that you use a finer grade, such as 120-grit or 150-grit sandpaper, when sanding your drywall screen.
What is 220 Grit Sandpaper Used for?
220-grit sandpaper is used primarily for finishing and smoothing projects. It has a very fine abrasive grain size which makes it perfect for creating a smooth, even finish on a range of surfaces, including wood, metal, plastic, and paint.
It can be used in between coats of varnish to help get rid of imperfections and brush marks, as well as smooth out uneven areas. The smaller grain size provides much better control over the finished product compared to coarser grades.
What Grit Sandpaper for Drywall Before Painting?
When painting drywall before or after priming it, 220-grit sandpaper should be used in order to ensure the best possible result. This grit size offers an optimal balance between being able to remove any rough patches without damaging the underlying paperboard surface in any way.
By using 220-grit sandpaper before painting, you can ensure that your primer will adhere properly and that any defects are fully corrected before applying paint.
What Grit Sandpaper for Drywall Primer?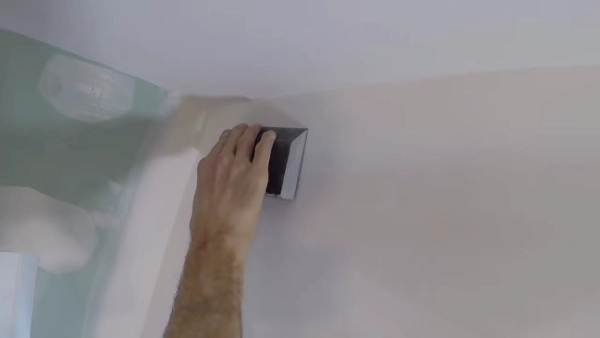 For best results when applying primer to drywall surfaces, 120-grit or 150-grit sandpapers are recommended. These grades offer a good amount of abrasion but remain fine enough so as not to damage or gouge the walls during preparation with minimal effort from the user.
Additionally, these grades provide an optimal level of friction which helps create an ideal bonding surface for primers and paints applied afterward so that these materials adhere properly and don't show signs of peeling in time.
What Grit Sandpaper for Drywall Ceiling?
When sanding drywall ceilings, a 220-grit sandpaper is the way to go for a perfect finish. It delicately smooths out unsightly bumps and divots while protecting your delicate paperboard surface from potential harm, giving you an effortlessly beautiful ceiling in no time.
Moreover, this grade provides enough friction so that all adhesives used in conjunction with ceiling tiles adhere properly without putting too much pressure on them during application.
Achieve Professional-Level Finish Quickly and Easily With The right Drywall Sandpaper
Using the right type of sandpaper for your drywall is essential if you want to achieve great results quickly and easily. Durability and strength with good grit material are paramount to produce a smooth finish with minimal tearing or messiness.
Durability, good grit material, less mess, and easy installation in different sanding tools are some features that make certain types of drywall sandpaper stand out from the rest. In addition to providing excellent results with minimal effort and mess, they're versatile compared to other options available today.
With all these benefits combined, there is no better choice than 3M when finding the best sandpaper for your needs. It is easy to cut, can handle any pressure, and has three available grit levels: medium to very fine to get the right finish for your project.
Sale